Today I'm answering your questions about how to buy a house by paying back taxes, and the topics I'm going to cover are:
Want to learn how to purchase bargain real estate? Would you like to buy mortgage-free property for pennies on the dollar? Or earn double-digit interest rates secured by real estate? Then you don't want to miss this FREE Mini Course.
A lot of people want know how to buy a house by paying back taxes. They often wonder if this is even legal.
The short answer is, it is both legal and done in every state. The next question people ask is, "How can I do this?" Before getting into the tips on how to buy a house by paying back taxes, I need to explain what is happening.
Local governments across the nation rely on property taxes to support their budgets. When taxes are not paid, the government takes action against the property.
This can be a tax lien or a tax deed. The difference between the two is not important for this discussion. Buying either one means you can wind up owning the house for what the past due taxes cost.
The process on how to buy a house by paying back taxes is both rapid and drawn out. The rapid part comes in the auction, also called a tax sale. The past due property and the owed taxes are sold at a public auction. If you have ever been to an auction, you know how fast an individual sale can move.
The lengthy part comes when you begin the foreclosure process. This can take a few months to a year, depending on the laws in the state where the sale is held.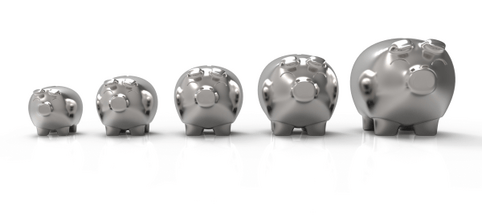 How Much Money Do You Need for Tax Sale Investing?
The first thing to do is decide how much money to invest. This has to be a personal decision. The best advice I can give you is the same that goes with any other investing program, only use money you don't need for essentials.
The risks involved in this kind of investing are extremely low, but there are no guarantees.
Sale amounts can vary from under $100 to more than $10,000. The only certain thing in one of these auction is the price is a small fraction of the real value of the home.
When you know more about how to buy a house by paying back taxes, you'll be able to gauge the value of the property by the amount of the tax sale.
I have a free gift for you, a special mini course that will show you how to buy a house by paying the back taxes. Get your FREE gift today.
Decide where to invest next. If you are new to this, I suggest you stay close to home. Your community and surrounding communities do have tax sales.
Find out when the next sale will be conducted. You get this information by contacting the tax office. The office's employees will tell you how to buy a house by paying back taxes at that sale.
Ask what the bidding procedure is and when you have pay for what you purchased. Typically an in-person auction requires payment by the end of the sale. Tax sales which have online bidding allow a few days to get the payment to the tax authority.
Get the list of properties in the coming sale. Decide what to buy. If at all possible, ride by the property and look at it. Is it something you'd like to own?
When you start bidding in more distant auctions, even auctions in other states, you can use the Internet to look at the properties. Several websites provide bird's eye views and street views of houses in coming tax sales. Investing some time, energy and sometimes a little money is all part of learning how to buy a house by paying back taxes.
Then, show up for the auction. If the sale is held online, be sure to register and login early. Stick to your bidding plan and do not spend more than you budgeted. Don't worry if you didn't get a specific piece of property. Tax sales are frequent.
Because the rules for these tax sale auctions vary from state to state, you can get firsthand experience on how to buy a house by paying back taxes through attending a local sale. You'll see how the auction operates. You'll learn how the bidding is done.
Once you've got a good grip on how things work in your community, look for sales in other towns and states.
Learn More About Tax Liens and Tax Deeds
We hope you enjoyed today's lesson on how to buy a house by paying the back taxes
If you'd like to learn the hidden details of tax delinquent property investing, Ted Thomas can show you all the ins and outs. Ted provides full support and complete training with home study courses, Q&A webinars, live tutorials, workshops, web classes, and personal coaching with certified coaches.
Learn how to reap huge rewards from tax lien and tax deed investing! Get started today by taking advantage of Ted's Free Master Class! Act now, it costs you nothing and will give you a big head start!
Ted Thomas is America's Leading Authority on Tax Lien Certificates and Tax Deed Auctions, as well as a publisher and author of more than 30 books. His guidebooks on Real Estate have sold in four corners of the world. He has been teaching people just like you for over 30 years how to buy houses in good neighborhoods for pennies on the dollar. He teaches how to create wealth with minimum risk and easy-to-learn methods.