What Does It Take to Be an Entrepreneur?
Realistic Expectations. 
A growing number of people are exploring the question "What does it take to be an entrepreneur in 2022?". As we face a potential 6th Covid wave there is an understandable uneasiness about weathering yet another lockdown and it's impact on our jobs and security. We want more control over our income. We want more secure income. And we want more than one source of income.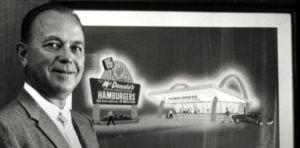 Being in business is not easy. What do I mean by  that? Well the Small Business Administration is  part of the United States government.
They keep  track of all the businesses and they tell that 80%  percent of all startups every year will go bankrupt within five years. Well there's 20 percent left over. Of that 20%, 80% of those will also go bankrupt within the next  five years.
So within 10 years, 96% of all the  businesses are going to fail. You don't want to be  in that failure. How are you going to prevent  that? The Small Business Administration will tell you why those businesses fail, but let me  reiterate a couple of the reasons.
Number one, they don't understand revenue. If you can't generate  revenue and hold on to it then you're out of luck. 
The second thing they don't understand is that  you have to be in marketing and sales. So everybody  thinks to be an entrepreneur, you're just going  to produce a product or you're going to produce a  service. No, you have to know how to generate money.  If you do know how to generate money, how you're going to get the marketing and sales done?
How to Be an Entrepreneur:
Understanding Yourself
So  what does it take to be an entrepreneur? Well, do you know what your personality is? Are you willing to try to sell something? Are you kind of  wishy-washy? You don't make decisions very good? Can you make up your mind quickly by going to  an auction? If you're going to be an entrepreneur, you better  understand yourself a little bit.
I can  tell you in advance that you're going to have to be a people person because you're going to have to  serve people if you're going to be an entrepreneur. Now that doesn't mean that you can't be an  entrepreneur because you don't get along with  people.
You can stay at home and create things  but you're going to have to find someone else that's going to do all the marketing and sales  for you rather than you do it.
In short, becoming an entrepreneur takes a big time commitment, a  lot of discipline and a lot of focus. It also takes a great business idea. Most of you are prepared for the time,  focus and commitment, but don't have a business idea. What business could you start with a high return on investment right away with a relatively small investment of time for training?
How to Get Started in Business:
A Lucrative Business Idea
30 years ago I got involved in a business that's really a subset of traditional  real estate. This business doesn't require  a license from the governor or anything like that, and entrepreneurs really do find this business very attractive and I'll tell you why – because it's not traditional. It's a part of the  business that involves defaulted property and what  happened to these properties?
Well it turns out  there's three thousand counties. Well, more than that. More than three thousand counties in the United  States and there's a certain amount of people that  don't pay their taxes. The county  pays the county employees, they pay the police, fire department, schools etc. and if they can't collect taxes, these services suffer.
So if the property owners don't pay, those properties go into  default. When  they go into default, the county confiscates the property.  What are they going to do with it? How are they going to get money? Well they're  going to sell it at a discount of 60, 70, 80 percent. Now when they  discount those properties, you could now buy them for 10 cents, 20 cents, 30 cents on the dollar.
Plus, they're going to wipe out the  mortgage so there's no mortgage on the property.  If you can buy a property for 60, 70, 80% discount,  before you buy it, you can figure out what you're  going to sell it for. So all that margin you get to  keep.
This article has discussed 'What does it take to be an entrepreneur'. All right so you're eager to start, I get it, you  want to get going. If you want to be an entrepreneur, get yourself a coach, get yourself  a mentor, go to work for successful people, that's  how you're going to become successful otherwise  you won't be able to do it.
If you'd like to get started today, you can begin now at no cost by taking advantage of Ted's FREE Master Class. It's only about 1 hour of streaming video and will open your eyes to the incredible opportunities available in tax delinquent real estate investment.