How to Make Your Home Business Successful
I'm Ted Thomas, and I've been doing a home-based business for more than 30 years. I will start by telling you, it's not easy.
Later in this article, I'll reveal details of a home business that is uniquely different and relatively easy to start.
Want to learn how to make big profits in bargain real estate? Would you like to buy mortgage-free homes for pennies on the dollar? Or earn double-digit interest rates secured by real estate? Then you don't want to miss this FREE Mini Course.
How to Make Your Home Business Successful:
A Successful Home Business Takes Work
Thousands of business writers, bloggers, professors, entrepreneurs, and freelancers have written millions of words about how to start your home business and be successful. Like you, I read the blogs and I watch the videos, and I see many people claim that it's easy and it is part-time.
I'm not going to sugarcoat this; the cold hard reality is you need to expect a lot of work. Most of the dreamers who think they can quit a 40-hour job work week, find to their surprise that they are working 60 hours a week from home and making less money than when they had a job!
You may be wondering now, "Then how can I run a small business from home, and what are some profitable home business ideas?"
Don't get me wrong, if you want freedom, no boss, possible wealth and fame, then you need to be in business for yourself. So, let's talk about how to make your home business successful.
How to Make Your Home Business Successful:
Will Your Product or Service Generate Revenue?
I'm going to give you practical information and will start out with: What is your product or service?
How will your product/service help others to solve problems? If you don't have a problem-solving product or service that others want to buy, your business will have a very short life.
What you need is revenue. The #1 business priority is business revenue, not a feel-good business environment, not directions on how to keep your overhead low, not by hiring experts to run your business, and not building a strong team.
Forget about branding when you get started. What is the first business challenge for you to tackle? Folks, I am not into all of these starting a small business from home checklists.
Here's a small bit of ugly wisdom about how to make your home business successful. Ask yourself, how are you going to create revenue, and repeating from earlier, what is your product or service that people will pay you for?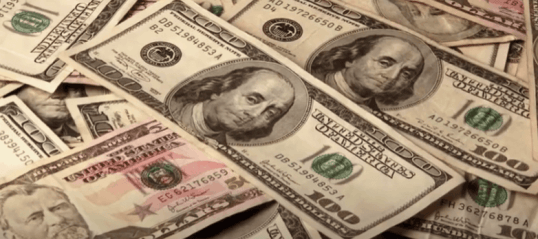 How to Make Your Home Business Successful:
Your #1 Priority
When you read business plans or watch videos about business plans, there is an overwhelming amount of information about:
Getting a business permit
Thinking about tax deductions
Buying things cheaply
Outsourcing
Joining professional organizations
These are all distractions. Concentrate on the product or service that will generate income.
How to Make Your Home Business Successful:
The Failure Rate of Startups
The Small Business Administration is a division of the United States government. They keep records and are a major lender for small businesses; they have multiple ways to help you.
According to the Small Business Administration, 80% of all startups fail in the first 5 years. Of the remaining 20% that survive, an additional 80% will fail in the next 5 years. That's a 96% failure rate.
I have a free gift for you, a special Master Class that will show you how to profit with tax lien certificates and reveal the secrets of tax deed investing. Get your FREE gift today.
How to Make Your Home Business Successful:
Your #2 Priority
If you ask the Small Business Administration why they failed they will give you an answer, and I'll tell you the answer. They can't sustain revenue because they have no sales or marketing experience.
Revenue is #1 and #2 is sales and marketing. It doesn't take 100 pages to tell you that.
Your #2 priority is understanding the importance of sales and marketing. If you can't sell the widget, you can't survive and your savings will disappear quickly.
How to Make Your Home Business Successful:
My Successful Home Business
The good news is that 30-years ago I discovered a 200-year-old business that was right underneath my nose.
That business has made me good profits from day 1. It required only small investments, and there has always been an abundance of low-priced opportunities in every local county in the United States.
This business was a subset of the traditional real estate business and is called tax liens and tax deeds.
How to Make Your Home Business Successful:
Huge Profits From Tax Liens and Tax Deeds
Tax liens and tax deeds are properties that owners have defaulted on and have not paid property taxes. These defaulted properties are confiscated by the Treasurer and sold at auction with the minimum bid being the back taxes.
Imagine buying a home valued at \$200,000 for just the back taxes, which can be for 20 cents on the dollar, and then selling the property for whatever you can get in the market.
It is possible to learn how to do this in a very short period of time.
If you'd like to know more about tax delinquent property investing, Ted Thomas provides full support and complete training with home study courses, Q&A webinars, live tutorials, workshops, web classes, and personal coaching with certified coaches.
You can learn how to reap the huge rewards from tax lien and tax defaulted property investing! Get started today by taking advantage of Ted's Free Master Class! Act now, it costs you nothing and will give you a big head start!